Trinity News
@tris_updates
Our Daily Bread: Wealth Is Not A Sin Deuteronomy 16:17 NKJV - "Every man shall give as he is able, according to the blessing of the LORD your God which He has given you."
2 weeks ago

Trinity News
@tris_updates
Our Daily Bread: Nothing Is More Important Psalm 127:3 NKJV - Behold, children are a heritage from the LORD, The fruit of the womb is a reward.
2 weeks ago

Trinity News
@tris_updates
Our Daily Bread: No Straws Allowed Hebrews 12:14 NKJV - Pursue peace with all people, and holiness, without which no one will see the Lord:
2 weeks ago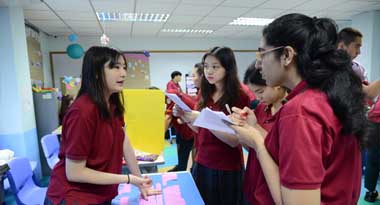 Trinity International School (TRIS) is a student-centered Kindergarten through Grade 12 Christian institution dedicated to a holistic education in which children grow physically, socially, intellectually, and spiritually. At TRIS, serious academic study is combined with the development of personal values such as honesty, compassion, integrity, and respect, all while helping children to develop self-esteem and confi
dence.
TRIS students learn in a dynamic, stimul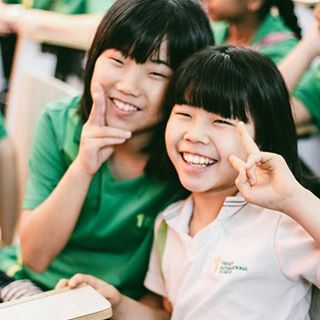 TRIS is a dynamic, stimulating environment wherein each and every student is driven to excel, not just in academics but also in their extracurricular activities. TRIS Family not only brings premier education closer to home, but also
EXPECTED SCHOOL-WIDE LEARNING OUTCOMES (ESLO)
A TRIS Student..

.





Accreditation and Affiliations
Trinity International School is licensed by the Thailand Ministry of Education (MOE), and is a member of the International Schools Association of Thailand (ISAT). The TRIS Thai curriculum is accredited by the Office for National Education Standards and Quality Assessment (ONESQA), and the International Program is accredited by the Western Association of Schools and Colleges (WASC).
Accredited and Licensed by:
WASC

ONESQA

Thai Ministry of Education

California Dep. Education